Eating Out In Punta Gorda
Eating out in Punta Gorda is an experience not to be missed. Many restaurants are on the seafront offering magnificent views of the inter-coastal waters. Fishermens Village is well worth a visit.  With over 30 shops, restaurants and services, a resort and marina, a military museum, plus frequent special events, it's a perfect place to come for a day of shopping. It is a pier or esplanade and as well as containing 'The Captain's Table' Restaurant and 'Village Fish Market and Restaurant' it also has a great many interesting shops. Check out 'Salty Paws' and 'Laff Out Loud'.
Just up the Tamiami Trail from our house is 'Phil's 41'. All the locals use it because of its friendly atmosphere and its high standard of cuisine at a reasonable price.
In downtown Punta Gorda two restaurants stand out.  'River City Grill' and 'The Perfect Caper'. The former is definitely American and the latter is essentially French. Apart from one MacDonalds restaurant which has crept into Punta Gorda most restaurants are owner run.
The adjacent Port Charlotte does have a few chain restaurants but on the whole there are a very large number of unique eateries providing an enormous choice. We have our personal favorites which are listed below but don't be misled into believing that these are the only restaurants worth visiting.
Our Favorites
The Captain's Table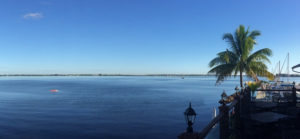 1200 W Retta Esplanade at Fishermens Village
Tel: (941) 637-1177
Village Fish Market & Restaurant
1200 W Retta Espalanade at Fishermens Village
Tel: (941) 639-7959
Phil's 41 Restaurant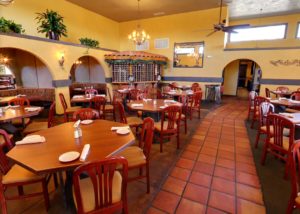 1975 Tamiami Trail
Tel: (941) 575-7575
The Perfect Caper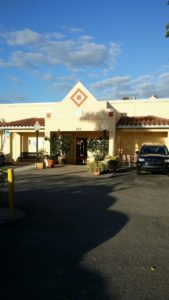 121 E Marion Avenue
Tel:  (941)-505-9009
Dean's South of The Border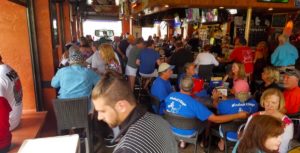 130 Tamiami Trail
Tel: (941) 575-6100
River City Grill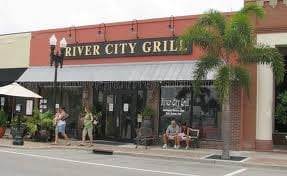 131 W Marion Ave
Tel: (941) 639 9080</br?